Know the reasons why you need to upgrade your inverter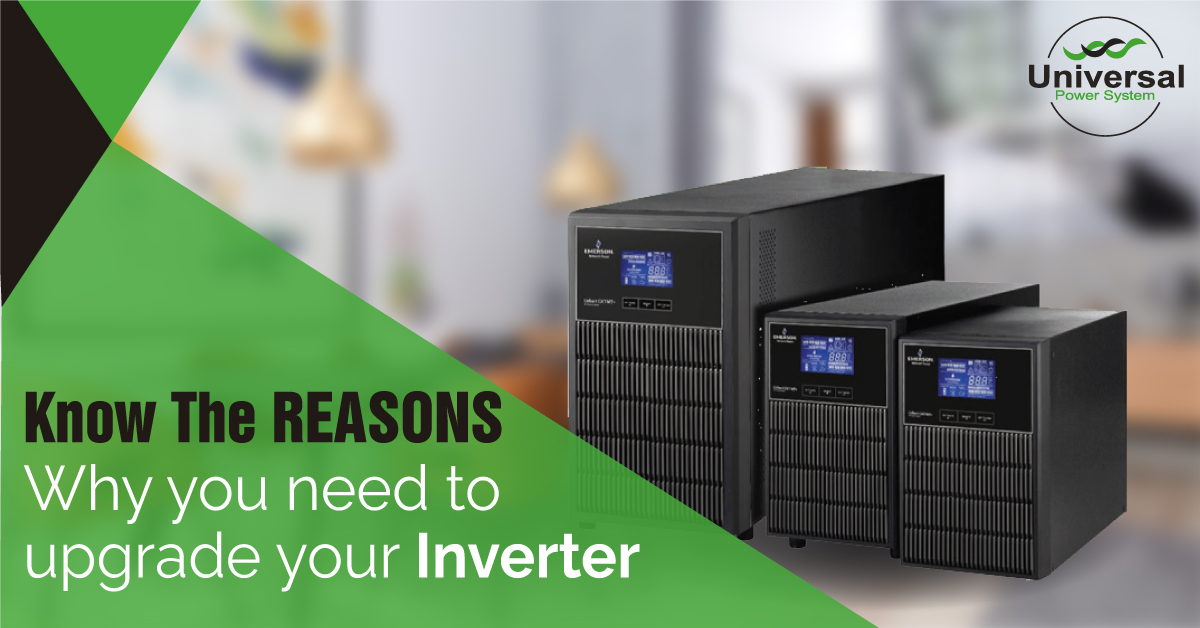 In the current times, we are entirely dependent upon electronic devices. We cannot operate without them; our work, personal comfort, entertainment, everything relies on electronic devices. So, in case of power cuts, it becomes difficult for us to function. Sudden power outages hamper our work and curb our comfort; imagine sitting in a room not only without an air conditioner but also without a fan, unbearable, right? Hence, to stay safe from all these problems installing an inverter becomes a necessity.
Most importantly, in a country like India, where there are severe power outages, an inverter is essential. We cannot stop power outages, but we can avoid the problems faced during a power outage by installing a new or upgrading the old inverter. There are many places to buy inverters from. One should go for Amaron authorised dealer which are spread across Ghaziabad to buy suitable quality inverters. A person can also purchase online UPS in Ghaziabad. Apart from this, it is also important to go for high-quality traction batteries which you will get in Ghaziabad.
The way we upgrade our phones and other appliances, we should also upgrade our inverter. Some of the reasons or signs to upgrade the existing inverter are stated underneath:
Increase of power requirement - The power requirements may change over time. Suppose a person previously used to operate only the lights and fans on inverter power. Still, now he also wants to operate the fridge and air conditioner, so, in this case, he needs to upgrade the inverter because the old one cannot take the load and may also damage the appliance.


Charging issues - If the inverter is not charging properly or taking much time to charge, then this could be happening because of rusty terminals, burned rectifiers, fused active material, etc. so, upgrading the inverter is recommended in this case.


Noise during backup mode - The old inverters with square wave technology form make humming noise while in the backup. So, simply upgrading it to the sine wave technology form can solve all the problems and provides excellent power backup.


Difficulty in turning on the inverter - If the inverter has not turned on in times of need or if facing problems in turning on the inverter regularly, then one should think about upgrading the inverter. Buy traction batteries from Ghaziabad to be in the safe side.


Unsatisfactory customer service - Poor customer service is a significant turn off because people need an instant solution or expect customer care to answer. If a person has some technical issue with the inverter and the customer care is not answering his problems. It is advisable to shift to some other premium brand providing good customer service. Amaron authorised dealers provides super-fast services and top-notch customer care in Ghaziabad.
Everyone likes to have or prefer to have backups of everything like pictures, essential files; they even have backup plans then why not have backup electricity, which is so crucial, especially during these days when everything is online and functioning without electricity is near to impossible. So sooner rather than later, install a new or upgrade the existing inverter, or you can buy online UPS in Ghaziabad as per your convenience.